SERVICES
This isn't my full time thing by any means, and I'm usually swamped with other aspects of my business,
but if I'm available and I think I can help you - we might be able to work something out.
At very least I can refer you to a few other guys in town who might be able to help you.

Services available include:
Recording
Mixing
Quick - fake Mastering (Possibly good enough, certainly not the real deal)

Please contact me at contact@effortlessrecords.com

Our Modus Operandi

Vintage and Simple. We love classic albums. Motown, The British Invasion, through to the 70's with a stopping point right around
where things started to sound terrible. After the pink spandex tiger stripe leotards and gated reverb snares calmed down a bit -
let's call that... 1992-ish, albums began to sound modern or 'normal' if that makes any sense. So we're usually either shooting
for something intentionally sounding like anything from 1957 to NOW, if you subtract the 80's decade entirely.

I belive the classics are classic for a reason - so whenever possible - I try to stock gear known to be of workhorse quality
that have been used in major studios on classic albums. (Neve, API, Trident, UA, AKG, SHURE, Neumann (clones) etc.).
If the tools are good, they won't get in the way.

ITA STUDIO 3 GEAR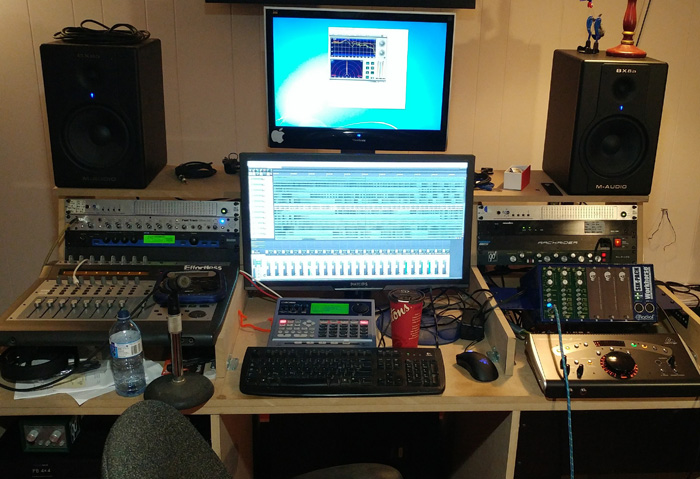 MAIN RECORDING STATION
i7 PC running Reaper 5
Motu 828es
Focusrite Scarlett OctoPre
M-Audio B8's for monitoring
AKG K 240's for monitoring
There is no realistic technical limitation on track count
but given the choice I like to try to think we are a 16-track studio.
(I've tried to reach the limit of the equipment - but gave up after 256 tracks played back with no issue)

I/O
Currently 15x12

Outboard Tracking Gear
Clean:
x2 Motu Preamps
x8 Focusrite Scarlett Preamps
x1 Heritage HA73jr (Neve)
x1 Warm Audio WA-12 500 (Api)
x3 Daking Preamps (Trident)

Other Signal Processing
x2 Daking Comp 500's
x2 dbx 560a's
x1 Lexicon MPX reverb / multieffects
Waves Plugins
UAD Plugins

Mics
Shure sm7b
Michael Joly Hulk 990
Michael Joly v250 Vintage Voice
x3 Shure sm57
x2 Shure sm58
Audix D6
Shure Beta 56A
Apex 150


ITA STUDIO 2
No pics available


ITA STUDIO (The original)
Some old pics...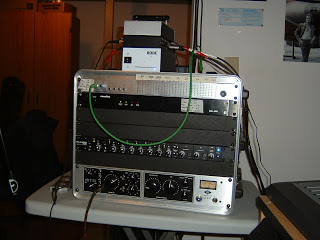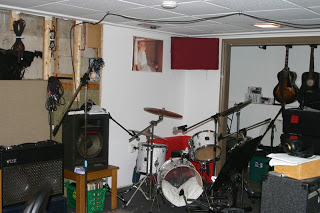 inTouch Studio
No pics available


WHAT DOES ITA STAND FOR?
I wish I could say it has a more exciting meaning but basically my business owns the studio.
In around 2004 or 2005 I needed a businees name quick for general consulting... inTouch Advanced was a
quickie catch all name for all the various computer, electonics, programming, business consulting I did at the time.
Multimedia, photography, video-stuff, audio-stuff became a part of this. inTouch Advanced was dropped after I had seen
there is some celebrity rag magazine you can buy called inTouch - so I shortened it to ITA, kind of a nod to EMI.
I'm currently situated in the third revision (third location) of the studio. If you are billed for servies here - your invoice
will actually be from 'ITA'.